What our customers say
Absolutely brilliant desk that is put together in no time. Brilliant service and fast delivery. Highly recommend.

Renata (Facebook, May 2020)
Excellent quality, very reasonably priced, fast delivery, friendly customer service, absolutely love it.

Benedicte (Facebook, May 2020)
Finally I found a perfect computer desk for my home office! Excellent work from Higgins Joinery.

Luciana (Facebook, May 2020)
Crafted for your Home or Office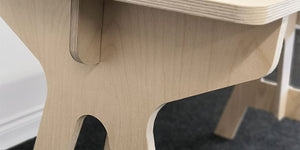 Lovingly Crafted For You
We currently make 3 size desks as standard - small, medium and large. All our desks are sanded to ensure soft smooth edges and delivered unfinished which looks incredible as is but you can also put your own distinct finish on them.
If, however, your room won't accomadate one of the above sizes, please drop us an email with your request an we'd be happy to help.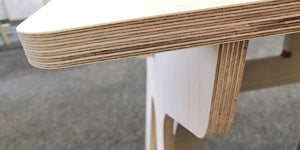 Built to last
We've been working with the finest wood available since 1997. We've carefully chosen to work with 18mm Birch Plywood on all our desks. Not only is it strong and stable, but finishes smooth and looks stylish in almost any home or office.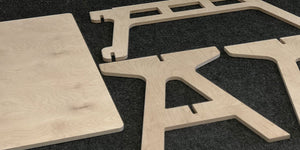 Easy Assembly in 5 Simple Steps
We have designed our desk with the knowledge that people don't want to get a degree in engineering to assemble it, or spend ages looking for that last screw or washer that rolled to the other side of the room. With that in mind we developed a desk that simply clicks together, is tough, sturdy & stylish. We hope you enjoy it.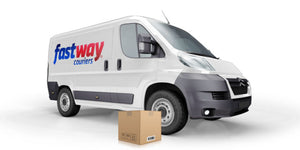 We Deliver Nationwide from €8
You can have your new expertly crafted desk delivered right to your door, no need to go outside. Free delivery on orders over €200. 
*Contactless collection available.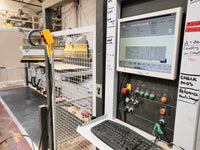 Manufactured in Ireland
All of our desks are manufactured in our factory headquarters in Dublin.